PLACING ORDERS: Our hours are 8:00 AM to 5:00 PM Eastern Standard Time, Monday through Friday. During these hours you may order directly with our staff by calling 352-567-0226. Day or night, you may fax at 352-567-3742. Our phone system is equipped to receive messages during the hours we are closed. Orders may also be placed by mail or and if prearranged, you are welcome to visit our facilities. You may also place orders using our secure web site, www.florida-aqua-farms.com or e-mail us at
MINIMUM ORDER: We have no minimum order, however on orders under $20.00 (product only) there is a $1.50 packing fee.
PAYMENT: All orders must be prepaid. For your convenience and to expedite orders we accept Mastercard, Visa, American Express and Discover cards. Prepayment by personal or company check subject to a 2 week check clearance delay. COD orders are possibly by UPS but payment must be by money order, cashiers check or cash. Use of personal or company checks for COD orders must be pre-approved by us. COD fees are added to your order. Using COD arrangements when using truck transportation is not recommended since their fees are 10%+ of the value or higher. However when paying just truck freight charges no penalty applies.
OPEN ACCOUNTS: No open accounts except to governmental and state agencies, schools and universities. Old, well established, companies with a "good" rating on Dun and Bradstreet might be accepted. In-depth banking and account activity information is necessary (allow 4 weeks). Faxed and/or hard copy of purchase order required prior to shipment. Open accounts must be paid in 30 days or they are automatically dropped (no exception). Just one rubber-check and the account will be automatically closed. No open accounts are allowed outside the USA.
SALES TAX: All Florida orders are subject to a 6% sales tax unless you provide us with an official signed tax exempt card stating your Florida Sales Resale Tax Number and that our products are for resale, incorporated in a product for resale or for export out of the country. Must be provided prior to shipment.
SHIPPING: All prices are FOB Dade City, Florida unless specified. Larger items may be drop-shipped from distributors or manufacturers to help save you additional shipping costs. Most items are sent by ground UPS. One, two and three day service available upon request or required when we ship live or frozen material. Items over 150 lbs or over 130″+ (girth + length) must be sent by truck (note any or all of our freight discounts with truck lines are passed on to the customer). You must provide a street address or physical location and phone number. Items cannot be shipped by truck to a P.O. Box. Mail is also used and especially good for Pacific Ocean customers. Airline shipments subject to delivery and document charges.
PRICE QUOTATION AND FURTHER DISCOUNTS: Discounts are as outlined in our price list. Discounts may be available for very large orders but depends on the items purchased. We would be glad to provide formal quote. Be aware that prices change regardless of when the price list was printed. If in doubt please call or write or check our web site for up-to-date prices.
RETURNS AND RESTOCKING CHARGES: We offer a 15 day return policy provided items are in unused, resale condition in their original, complete display boxes. Returns apply to hardware items only. Foods, enrichment diets, Artemia cysts, items cut off a roll or custom made items are not accepted. Returned items must receive a return authorization number which is placed on the outside of the box. Goods are sent and returned at your expense, COD returns not accepted nor will we issue a recall tag. Returned items may be subject to a 20% restocking fee. Absolutely no returns allowed after 30 days for foreign accounts. We will issue a check for the returned items less restocking fee and freight.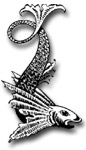 WARNING: Prices change regardless
of when they are printed.

Usually price changes are not higher or lower than 5%

Firm bids for a 30 day period must be confirmed
by us in writing and sent by fax only.

Thank You For Your Business